TARDIS | DOCTOR WHO: THE ETERNITY CLOCK TRAILER | YOUTUBE
Welcome to the Doctor Who "Totally Awesome, Ridiculously, Doctor-like Internet Stuff", a.k.a., TARDIS. This is a daily feature, here, on Doctor Who Cast, where we scour the internet for the greatest of the great, that lovers of the BBC science fiction series Doctor Who have created.
If you like what we've done here, we hope you keep on coming back for more Doctor Who Goodies. We also hope you will give our podcast, Doctor Whocast, a try! It is the only Podcast that travels in time, as well as, serves lemonade through a sink faucet.
Have I got a special treat for you today, my fellow Wholigans! Today, I had surfed the web to find that the trailer for the Doctor Who video game, Doctor Who: The Eternity Clock has been released this week. It was very exciting to see some actual game footage, and it's only making me anticipate this game that much more. Granted, the graphics aren't nearly as top-notch as most of the current games out there, but it still looks pretty damn good, considering. Plus, you get to encounter the myriad of The Doctor's enemies, which I personally think they did a fine job replicating their appearances. One of the best features, I've found, is that you can play as, both, The Doctor and River Song – tell me that's not awesome! Please, have a look for yourselves, and also feel free to, either, email or Tweet us with what you thought of this. (You can view this video straight below or visit either site where it's featured: scifi.icanhascheezburger.com or youtube.com.)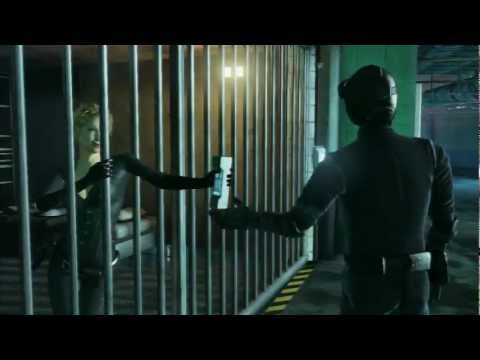 Podcast | Episode 33: Doctor Who News and Rumors | Doctor Who Cast
GO DIRECTLY TO ITUNES
FEEDBURNER LINK
PC USERS RIGHT CLICK SAVE AS
MAC USERS CTRL CLICK FOR DIRECT DOWNLOAD
Doctor Who Cast is a Doctor Who podcast and blog dedicated to the BBC television series Doctor Who. The longest running science fiction show on television which currently stars Matt Smith as The Doctor, Karen Gillan as Amy Pond and Arthur Darvill as Rory Williams. The show's executive producer is Steven Moffat. For more information on the BBC series go to http://www.bbc.co.uk/doctorwho/dw
TARDIS | DOCTOR WHO: THE ETERNITY CLOCK TRAILER | YOUTUBE
Tags
Related Posts
Share This